Home
Dr. Sophie Jacob provides more than just your average Chiropractic care in Tucson. She is your partner in wellness. If you suffer from chronic pain, need to lose weight, or desire to live a healthier life style it all starts with Dr Jacob.
Please watch our testimonial videos and look around the website to learn more about why Dr Jacob is the right choice for you.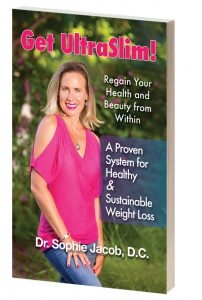 Dr. Sophie Jacob is a National Published Author, come to our office And receive a FREE signed copy of her Groundbreaking book!